BNS Web Creations Clients - Page 9
Skyview Laboratory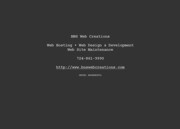 IN PRODUCTION
Broadway Brothers Rentals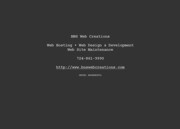 IN PRODUCTION
I Am In The Weeds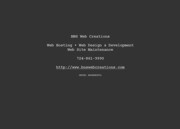 IN PRODUCTION
Pittsburgh Irrigation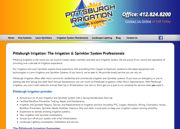 The irrigation and sprinkler system professionals in the Pittsburgh, PA region. Specializing in Drip Systems, Lawn Sprinklers, Irrigation System Maintenance, Landscape Lighting and related services.
www.pittsburgh-irrigation.com
Future Client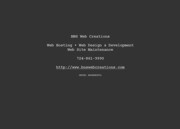 Real Estate Waterproofing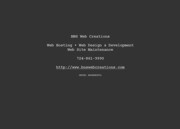 IN PRODUCTION
Budget Waterproofing Inc.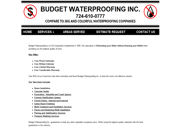 Are you looking for the best, no frills price for basement waterproofing in the Pittsburgh and Western PA area? Contact Budget Waterproofing Inc. for a Free Phone, Online, or Written estimate.
Other services include beam installation, wall and piering stabilization, french drains, excavation, concrete sealing and so much more. If you are on a budget, and who isn't, contact Budget Waterproofing Inc. to eliminate your water without draining your wallet!
www.budgetwaterproofinginc.com
Maureens Music Studio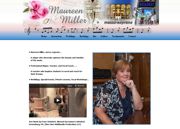 Maureen Miller, mezzo-soprano, is a singing artist of distinction whose beautiful timbre has pleased audiences throughout the U.S. and abroad.
Since 2000 Dr. Miller has maintained a vocal studio in her home teaching individuals of all ages and vocal levels including students from many area schools. She has had the pleasure of singing at many wedding ceremonies and Nuptial Masses at various churches and public locations in the Greensburg/Pittsburgh area and elsewhere for over 25 years.
www.maureensmusicstudio.com